Best Motherboards for Intel Core i9 13900K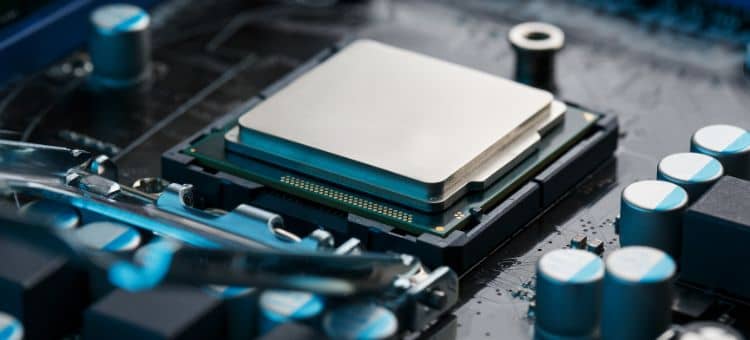 Intel has launched its 13th-gen core i9 13900K processor. And to use this CPU at its full potential, you should choose the best motherboard for the i9 13900K. But the selection procedure is quite confusing because of the various options available on the market.
But you don't have to worry, as I've brought six best motherboards for the i9 13900K CPU. I have personally tested each of these boards, examining their features and the price point. However, I'd always recommend you think and judge which motherboard suits the most for your PC build.
But, if I would pick one among all, the ASUS ROG Strix Z790-E Gaming would be my overall best choice. It has all the specs and features to be compatible with the brand-new i9 13900k.
Things To Consider Choosing A Motherboard
When I select a motherboard for my PC build, I strictly follow some basic and essential points. If you want to read an in-depth analysis, read our motherboard buying guide. Now, here are some points.
Make sure the motherboard you're going to use has a compatible chipset and socket with your desired CPU. For an Intel i9 13900K processor, the chipset is Z790, and the socket is LGA1700.
Check out the RAM support, DDR4 or DDR5. And also, look at the PCIe Express. If you want super fast performance, consider PCIe version 5.0.
I'd recommend looking at the cooling system for gaming and other high-end tasks. Better heatsinks are necessary to make the system under control.
Design and form factors are also important points if you want to build a good-looking PC.
Last but not least, price equally matters. I'd like to select a product that comes under my budget.
6 Best Motherboards for Intel Core i9 13900k
Here are the six best motherboards you can consider for an Intel i9 13900K PC build. All the motherboards are highly capable of running the processor for heavy tasks. Besides, I have texted these motherboards with a Geforce RTX 4090 graphics card for better results.
I hope this review will help you find the right motherboard.
Asus Rog Strix Z790-E Gaming
Overall Best
ASUS ROG Maximus Z790 Hero
Best Premium
MSI MPG Z790 Carbon
Best Design
MSI MPG Z790 Edge
Best Looking
GIGABYTE Z790 AORUS Master
Mid-range Premium
ASUS TUF Gaming Z790-Plus WiFi
Best Budget
Asus Rog Strix Z790-E Gaming
Overall Best Motherboard
If you don't want to get confused about selecting the right motherboard for i9 13900k, you can completely rely on this one. Because among all I've tested for 13900K, I found this motherboard performs overall the best.
The ROG Strix Z790-E Gaming emphasizes feature-rich and gives a gamer touch to the motherboard's design. The ROG Strix Z790-E is entirely compatible with the 13th gen i9 processor. Hence, I found running high-end software (Adobe Premiere Pro, Blender) and playing heavy games (GTA-5, Witcher) very smooth.
It consists of the 18+1 power supply, plenty enough for the mighty Intel I9 13900k. Besides, DDR5 ram slots are also available with dual-channel memory capable of overclocking to 7800MHz.
The infamous ASUS BIOS and software suite are included in the motherboard, which you can better optimize than the previous generations. The armory crate has again won hearts by enabling fan profiles, driver updates, and Aura Sync RGB settings. Hence, having all the settings under one roof is quite easy.
Pros:
– DDR5 ram slots
– Amazing design and BIOS
– Ample I/O slots and Network Connectivity
Cons:
– Only available with 4 SATA ports and no USB 4 -ports installed.
– 13th gen CPU will be the last upgrade before releasing a new socket
ASUS ROG Maximus Z790 Hero
Best budget Motherboard
"High-end performance is a must, not the price." If you're a person like this, the ROG Maximus would be the best choice for your i9 13900K CPU. The Maximus Z790 Hero enables you to use a 13th Gen CPU along with your existing CPU coolers. It is an ATX form factor motherboard with a twin 20+1 power supply.
I found the ROG Maximus performing outstandingly on the tests compared to all the motherboards on this list. The CPU chipset is bursting with a fiery performance and power draw that this Hero motherboard can easily handle.
ASUS never disappoints me in the design part of its products. The amazing robust backplate with the aggressive ASUS ROG logo feels premium. In addition, the motherboard has just the right amount of RGB, making its design impressive.
I'm impressed with ASUS' renowned BIOS. The BIOS automatic XMP profiles and the AI overclocking are the added features of the BIOS. It really feels amazing for hardcore PC users like me.
Pros:
– Perfect for both Gamers and Content Creators
– Excellent I/O ports and USB ports
– Best in class and premium design and robust build quality
Cons:
– 10GbE networking missing
– High priced for Gamer-only PC builds.
MSI MPG Z790 Carbon
Best Designed Motherboard
If design & look is your first priority, I'd suggest considering MSI MPG Z790 Carbon. The motherboard has a clean design offering recent features while giving a splendid esthetic. As a result, it stands out as the most stylish than other alternatives available on the market.
With this motherboard, you get access to various huge functions, including PCI-E 5.0, onboard WiFi 6E, and masses of VRM power stages for overclocking.
Additionally, the Carbon Fibre layout offers a fab appearance to combine and match many construction styles. Besides, the little touches of RGB right here and there provide you with a few extra customization alternatives too.
Pros:
– Amazing looks and design
– PCI-E 5.0 support for better GPU and SSD performance
– High-speed USB ports
Cons:
– Price range is high
– No Thunderbolt connectivity
– No usability feature for GPU removal
MSI MPG Z790 Edge
Best Looking Motherboard
I'd prefer the MSI MPG Z790 Edge for those who want the best-looking motherboard compatible with the core i9 13900K. The MPG series is one of the premium models by MSI, especially among gamers. It offers a 16+1 power phase design with 90A SPS and dual-8-pin CPU power connectors.
For cooling, the motherboard has an extended heatsink, enlarging the heat dissipation surface, ensuring I9 13900k runs smoothly and effectively. It also has an enlarged heatsink design to reduce dust and noise and maintain high heat dissipation efficiency.
The MPG Edge consists of the Gen 5.0 PCIe slot, 2,5G LAN, and WI-FI 6E solution for enough power and bandwidth to sustain and run Intel core i9 13900k.
In addition, the Mystic Light function enables you to modify RGB effects on the motherboard with 16.8 million LED effects. The RGB provides the motherboard and the PC with a unique and beautiful look.
Pros:
– Feature rich with greater aesthetics
– High-speed memory
– Additional PCIe 4.0 lanes
Cons:
– Highest memory speed limited to single-rank memory
– No 10 GbE Lan
GIGABYTE Z790 AORUS Master
Best Premium Mid-range Motherboard
I selected this motherboard for those who want more slots and sockets and better heat management on their PC. The GIGABYTE Z790 AORUS Master is a beast with the EATX form factor. It offers 23-phase power delivery to support the i9 13900k performing seamlessly.
As for the audio section, the motherboard comes with the Realtek ALC1220-VB, a premium mid-range class board. Moreover, it allows you to use DDR5 RAMs and supports an 8000MHz overclock at the top end.
On the rear, the motherboard contains many IO options with 2 USB 3.2 type-C ports, and a WIFI 6E module, which are perfect for workstation builds that provide high-speed networking for file transfers.
The AORUS Master is a massive motherboard with a brushed metal and extended heatsink, giving an amazing look but adding to the board's weight. Besides, RGB panels are present on the read IO plate and towards the bottom left of the heatsink
Pros:
– Design is amazing
– Multiple PCI-E slots
– Plenty of heatsinks to battle out the high thermal output
Cons:
– The weight of the board raises an issue
– E-ATX might cause a problem in finding the case
– No Thunderbolt 4 port
ASUS TUF Gaming Z790-Plus WiFi
Best budget Motherboard
If you can barely afford a motherboard, I'd prefer the ASUS TUF Gaming Plus for Intel i9 13900K. Even though it's the lowest-priced motherboard, I found it pretty good at performing with the 13900K CPU. Frankly speaking, you'll not notice any drawbacks while using it.
The ASUS TUF Gaming Z790 comprises 16+1 power phases with amazing cooling and a massive heatsink. They help move the heat from the VRM to obtain the maximum and consistent power supply.
Apart from the cooling, it offers PCI-E 5.0 to be compatible with the newest and latest graphic cards. In addition, the motherboard consists of four Gen-4.0 M.2 slots to install super-fast SSDs.
The motherboard also supports DDR4, saving you money into the motherboard and avoiding the upgrade of DDR5. However, I've noticed that the memory speed can go up to 5333MHz on overclocking.
The motherboard also provides amazing BIOS with EZ mode. Additionally, you can access the advanced by hitting F7 on your keyboard. You can do overclocking by using the AI tweaker tab.
Pros:
– 14 USB and read IO
– 10 GbE LAN
– Highest listed memory support
Cons:
– Last gen flagship audio
Conclusion
Intel Core I9 is a beast CPU that requires much cooling to provide maximum performance. And the above mentioned, all the motherboards completely suffice the requirement for this beast CPU.
The best overall motherboard recommended would be the ASUS ROG Strix Z-790-E. It has all the requirements and perfect additional features for the i9 13900k build with ASUS customer support and BIOS.
If you want a more premium motherboard, not worrying about money, I'd prefer the ASUS ROG Maximus Z-790 Hero. This motherboard will provide you with a premium look and feel with complete support of I9 13900k.
A more budget constraint build can be made using the ASUS TUF Gaming Z79 Plus Wifi, and this motherboard will provide you with the performance of i9 13900k at a lower price range.
You can also go for some other motherboards I have tested – MSI MEG Z790 ACE, ASRock Z790 Taichi Carrara, and the Gigabyte Z790 Aorus Elite AX. These motherboards are equally well for Intel i9 13900k.
FAQ
What is the minimum power supply needed to get the motherboard running?
The power draw will depend on your other parts connected to the motherboard. The motherboard draws relatively little power (I assume ~70W). There isn't a good way to answer without knowing the additional parts you plan on attaching to it.
Why do motherboards die or wear out?
Electric Shocks, physical damage, and excessive heat causes damage to the motherboard and causes it to fail.
Can a motherboard get computer viruses?
Malware can infect the Computer motherboards. The motherboard's BIOS can be infected and will launch as soon as the computer boots. Hence, one should always keep the BIOS up-to-date.
Are all motherboards the same size or universal?
Not all motherboards are the same size. Sizes categorize motherboards as follows: mini-ITX, micro-ATX, ATX, and E-ATX.