Samsung 850 EVO SSD 2TB Review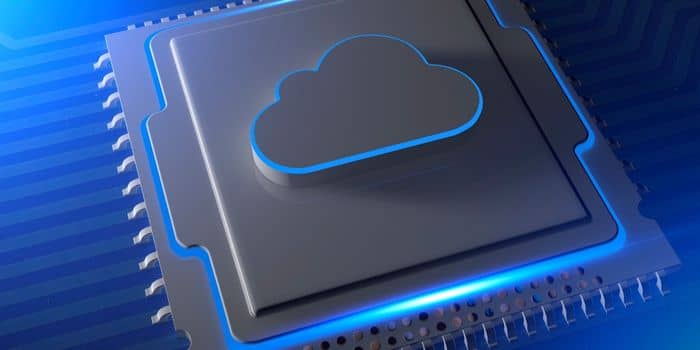 I've seen plenty of Solid State drives over the past few years, and some basic unquestionable facts remain. First, they are remarkably fast.
Second, and until somewhat recently, they have typically been available only in limited storage capacities. Lastly, prices continue to fall, making large capacities not only possible but more attractive to consumers.
Buying a 128GB SSD used to be something many people aspired to, though most want something bigger, assuming the budget can support it.
For those on a tight budget, the 128GB might be fine, but for those looking for higher capacities, they might go for the Samsung 850 EVO 2TB SSD.
The storage capacities increase as prices decrease, and what was considered "large" not long ago is now considered "small" in terms of storage.
Certainly, this comes as no shock to anyone. So, why a 2TB SSD? Surely a 480GB SSD would be enough, no? Maybe, but when am I ever satisfied with "enough" when it comes to tech?
Want to go big? Well, a 2TB SSD should be more than enough space to install plenty of games, guaranteeing superfast load times, and just about any other type of application that might feed off the speed.
Closer Look to Samsung 850 EVO 2TB SSD
The packaging of the Samsung 850 EVO 2TB is very sleek, in a white and black color scheme, with just a hint of color accent. The information on the front is limited, with the drive model and name capacity shown, while the back of the box offers a bit more information.
The only accessories included are some documentation for warranty an Installation Guide and a software installation disk. This is noteworthy for utilizing the migration software for cloning your current disk onto the EVO, and also Samsung Magician Software for very handy utilities.
I recommend visiting the corporate website if you want more detailed information or installation instructions beyond what's included in the package. Also of note is the 5-year warranty, which is significantly better than most 3-year warranties we typically see on SSDs.
I know contained Inside is Samsung's 32-layer, 128Gbit TLC V-NAND Flash memory, which offers twice the normal density compared to typical NAND flash ICs. The higher density results in a smaller overall size, needing just eight chips for this 2TB capacity.
Also inside is the 850 EVO's latest tri-core MHX controller (smaller capacity models have MGX or MEX), allowing for better multi-tasking, including separate read, write, and optimization functions.
The 2TB model also bumps up the DRAM buffer to 2GB from 1GB, which is needed to keep the Read/Write speeds up to par with the lower capacity drives. It's also rated for 150TB of Write, the same as the lower capacity models as well.
Software
Samsung Data Migration
Samsung's Data Migration utility is essentially a cloning software that allows users to make an exact duplicate of their current drive on to the PRO. Not only does this prevent accidental data loss, but also results in two drives for data redundancy; just clone your current drive and tuck it away safely as a backup drive.
Samsung Magician
There are several useful features with Samsung's Magician software, from optimization, to updates, to benchmarking.
First off, we see disk information displayed on the first tab. Next is the OS Optimization, which are one-touch solutions for commonly unknown or misunderstood system features for SSD novice users, such as tweaking the Write Cache Buffer, Virtual Memory, and Drive Hiberation.
There's also the ability to update the firmware with a one-touch button. So there's no need to download a file, copy to DOS-based flash drive, or so forth. Extremely easy here from Samsung.
Samsung Magician is also where RAPID Mode is enabled. I'll cover this after initial testing next. You'll soon see why it merits its own discussion.
Summary
I've had the opportunity to examine many solid state drives over the past few years, but what I've seen from Samsung is nothing short of drool-inducing. The 850 EVO 2TB is the latest model which continues to impress us, bringing a very large capacity without sacrificing performance. Looking rather plain in its black finish, it's a beast under the hood, thanks to some very innovative and unique features.
Samsung has brought some handy software utilitizes such as drive optimization, management, security encryption, and the Data Migration feature; that's an excellent combination for novice users who may not understand the intricacies of data management, or for the average consumer simply looking to upgrade.
The 850 EVO has the features, innovation, and performance. What about price? As it stands, the 850 EVO 2TB is about $750. That's not cheap, but let's compare apples to apples here: most 960MB / 1TB SSDs on the market are about $350 at a minimum. Double that price for double the capacity of 2TB here, and you're left with a very reasonable price tag.
Also consider there are essentially no equals on the market, and this Samsung drive stands alone. So if you want the best, then you shell out a bit extra. That said, we do think it's a solid investment for your system, assuming you care about top performance and very large storage capacity.
Samsung has an excellent overall package here, with great features, innovative technologies, and superb performance. If you're looking for a high capacity SSD that's blistering fast, you really need to consider the Samsung 850 EVO.