ADATA SP900 256GB SATA M.2 2280 SSD – Review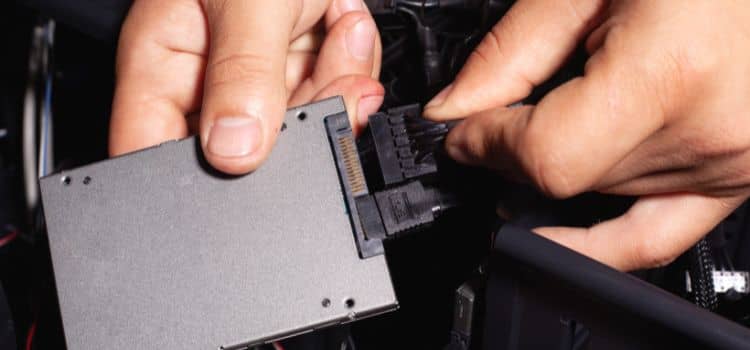 There has been a lot of anticipation for M.2 to be fully released upon the masses. Well folks, we are still waiting. With only a handful of M.2 compatible drives available choices are limited. Apparently, it's better than having a bunch of motherboards available, but no M.2 devices to choose from (Z97 release day). So now that Intel's newest flagship platform has shipped we are starting to see more M.2 SSDs on the market. There is still not an abundance of choice or enough to continue the downward push of SSD prices, however we see light at the end of this tech tunnel, even if it's just a little further than most of us would like. ADATA, a leader in memory technology, sent us one of the two types of M.2 drives available, the SP900 256GB M.2 SSD.
Here is a little about ADATA and what they do… then we can move on to learn about M.2.
M.2.
Some of you may be wondering what M.2 is or why it is called "M.2". M.2 is an internal interface for various devices including storage. It used to be called "Next Generation Form factor" or NGFF for short. It was intended to be an improvement for the already in use PCIe mini card also known as "mSATA".
mSATA had some advantages over traditional SATA devices, but also had a glaring shortcoming: devices could only be one-sided (modules only on one side of the PCB) within a pre-defined single size. This limited the amount of storage one could put on mSATA's pre-defined standard. This shortcoming gave rise to NGFF, which aimed to offer various lengths, capacity, connection types and increase the speed of the devices using NGFF. By allowing for double-sided chips, the new NGFF doubled capacity within the same space as mSATA.
Along with the increased flexibility of module placement, capacity has room to grow as technology improves. After all of the specs were hammered out, PCI-SIG changed the name to M.2, mSATA ver.2. It may bear the name, but M.2 is not backwards-compatible with mSATA, and mSATA can not accept M.2 cards since the keying (the prongs you plug the device in with) is different. However, I have seen some adapters on the market that make these exchanges possible.
M.2 devices will come in lengths of 30,42, 60, 80 and 110 mm with a width of 22mm. They are most commonly notated as "2242" or "2280", meaning 22mm wide and 42/80mm long. 30mm devices will be in tablets, ultra-thin notebooks, or any other device where space is at a premium. 42mm and up will be compatible with motherboards supporting the M.2 spec.
There are multiple types of devices that can connect to a M.2 slot, which uses SATA3 or PCI express lanes for data and power. USB 3.0 can also be an option, but for our purposes we will exclude it from this conversation. SATA 3.0 cards operate up to the standard 6Gb/s (600MB/s) speeds as all other SATA3 devices can. M.2 also offers a direct connection to the PCIe lanes for even faster devices. PCIe Gen2 at x2 or x4 lanes can move data at 8Gb/s(800MB/s) or 16Gb/s(1.6GB/s) respectively. While PCIe GEN 3 at 4 lanes can max out a 32Gb/s(3.2GB/s) for some smokin' fast data movement. As of now there are no PCIe Gen 3 M.2 SSDs available.
All of the drives listed for sale at the moment will be SATA3, PCIe GEN 2 at 2x or 4x. The faster the drive, the more it will cost. The drive we have today is of the SATA3 variety operating at 6Gb/s.
SP900 M.2 256GB
Time to get a closer look at the Premier Pro SP900 M.2 2280 256GB SSD. We will be sticking to calling it the SP900 from here on out. The SP900 came in a super simple box that shows the drive through a clear window. There is nothing on the back worth looking it; it just states it has built in ECC and wear-leveling technology.
With the SP900 removed you can see the Sandforce 2281 controller and the model information of the label covering some of the NANDs. The SF-2281 controller has been around for a couple years now and offers solid performance. There really isn't a need to dive into the controller as it has been written about 1,000's of times already.
Installation couldn't possible get easier… well I guess it could if it was held down by a spring latch, but it isn't. Use the single screw from your motherboard to hold it down after sliding it into the slot. You can't put it in backwards unless you damage the SSD or board. Power up your system, enter to BIOS to verify the M.2 port is enabled, set to AHCI, reboot to Windows and install Intel Rapid Storage… done! Now start filling it up!
As you can see, M.2 devices have such a low profile they fit under a GPU without touching it; in fact, I was able to install the drive without removing the GPU at all.
ATTO
ATTO is universally used by SSD manufacturers to show what the drives maximum read/write capabilities are under ideal circumstances. .The SP900 performs right at the spec 550MB/530Mb read and write speeds, a very nice result to see. Anything you store on the M.2 SSD should benefit from the fast read speeds.
We have a member in the forums that asked for a certain piece of data every time we do a SSD review, so I went ahead and included it just for him. Grump always asks for the bench results after the drive is at 50% of capacity: As far as I know nobody buys an SSD to never put anything on it and 50% capacity is a very easy number to hit when compared to platter drives. Will the drive slow down dramatically once you reach that 50% milestone? Let's see..
The answer is yes, the drive performs differently at 50% capacity. However that is only for those small files, and that split second extra read/write time will go unnoticed. For the larger files, 64MB and up the SP900 performs back at speeds close to 0% capacity.
Crystal Disk Mark
Crystal Disk Mark is a lightweight benchmark that has two parameters, Sequential and Random read/write, to evaluate the performance of a drive. Crystal Disk Mark's default test uses random data and the writes in particular can be very punishing on SSDs.
An empty SP900 fell a little short of the advertised read speeds under Crystal mark but dropped even further in the write category.
Testing content
Anvil
Next up we have Anvil's Storage Utilities, software specifically designed to measure SSD performance. It's simple to use and it's full of features such endurance testing and threaded I/O read, write and mixed tests, all of which are simple to understand and easy to use.
On the read side of things the results closely match what we just saw on the last benchmark. Even though read shows a bit higher here, it's still overall short of hitting its mark. 3246 is a very respectable score for a SATA3 SSD.
AS SSD
AS SSD basically looks like all of the previous benchmarks. The SP900 will get the job done but will not be blowing anyone's socks off anytime soon.
Summary
So after all of the eager anticipation for M.2 to hit the market, the dawn of NGFF is finally upon us, and many of us yawned. This is not ADATA's fault, mind you: This is what happens when there has been hype built up for over a year, promising to change the face of small form factor storage. Blistering speeds, low power draw, larger capacity in really small form factors and a direct connection to the PCIe bus. Some of this did come true, but other features have been reserved for only those that can afford it.
I am sure many missed the fine print explaining that not all M.2 drives were created equal. Instead some will rely on a SATA3 interface for speeds that match what you currently have with your other top-of-the-line SSDs and others will only knock your socks off after you lay your wallet on the counter to give them all of the money. Relax folks, all is not lost, as it comes down to making sure you as a buyer know what you are buying and why.
Overall there are just enough benefits to justify the $20 average premium for using M.2 instead of a standard SSD. We are just now stepping into the M.2 era and the SP900 is a good stepping stone into M.2. With prices for NANDs dropping faster than ever before, expect the current $140 MSRP to not hold for very long.
The closer M.2 performance and price gets to that of a standard SSD, the easier the choice to go with M.2 will be. The ADATA Premier Pro SATA3 SP900 M.2 SSD is a solid drive that earns PureOverclocks Great Hardware Award.