Adata Spectrix D80 RAM, Liquid Phase-Change Cooling
Posted May 10, 2018 by Josh Jackson in
News
It's time for a break from RGB news, not because the Spectrix D80 RAM doesn't have it, but because it has a far more important feature than colorful lighting. In recent months, Adata not only announced a big overclocking record, but also announced a design concept they called "Project Jellyfish." Projects typically take years to surface as a product on the market, yet Adata is already giving us Liquid, Phase-Change cooling for their newest RAM kits.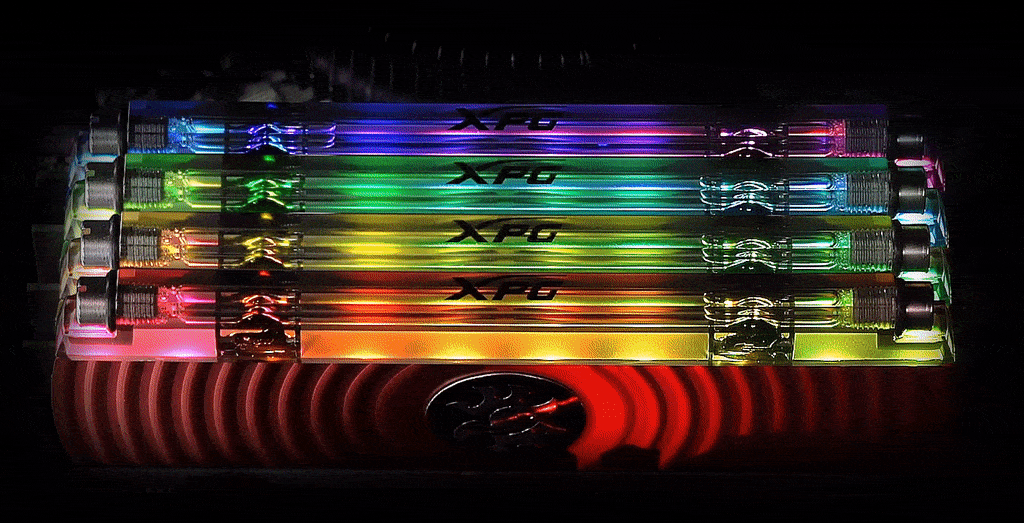 I say "already," but I've yet to find any kits for sale on an online store yet. Still, Adata has a full page on their XPG website dedicated to the D80s. The heat spreader design looks nice, but it appears to only come in red at the time being. Let's get to the important feature for cooling and overclocking. The Spectrix D80 is liquid cooled, which isn't the same thing as water cooled. Water cooling uses the naturally great heat transfer properties of water to move heat off of processing units. Adata is using a special type of liquid that not only isn't electrically conductive, but also boils at a very low temperature compared to water. That's the secret. As the liquid boils, it actually uses the heat energy coming from the RAM modules when the change of state happens. This helps remove heat in a more efficient manner than typical transfer methods, and would likely explain that overclocking record set a little while back.
This is a huge step in the right direction for the PC cooling and overclocking industry. Adata really outdid themselves, and anyone else for that matter, with the cooling on the Spectrix D80 memory kit. The design of the logo looks really nice as well, and there's a strong RGB lighting effect for good measure. Let us know if you're excited about liquid cooled RAM and we'll catch ya' later!
http://www.xpg.com/en/feature/553