TRENDnet® Awarded EMEA Diamond Award Smart Home Vendor of the Year
Posted April 2, 2015 by RyanR in
News
TRENDnet Awarded EMEA Diamond Award Smart Home Vendor of the Year
TORRANCE, Calif. -April 2, 2015- TRENDnet, a best-in-class wired and wireless networking hardware brand, is pleased to announce DISTREE EMEA 2015 presented TRENDnet with the coveted Diamond Award Smart Home Vendor for the EMEA region.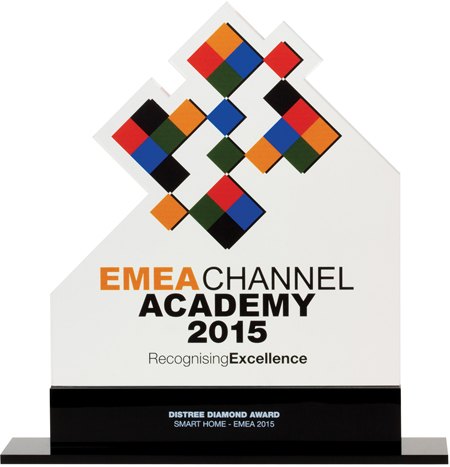 DISTREE EMEA is a powerful business platform for brands looking to manage, build, or launch routes-to-market within the EMEA region. DISTREE, an invitation only event, assembles top tier ICT, telecom, and consumer electronic channel executives from over 60 EMEA countries. Senior channel representative are paired with top tier consumer brands in a relaxed and friendly atmosphere.
More than 1,000 senior channel executives gathered at the Salle des Etoiles in Monaco, for the 'EMEA Channel Academy 2015 Awards', held in conjunction with DISTREE EMEA. Attending EMEA distributors, retailers, and online stores used a live electronic voting system to select the leading Smart Home vendor. TRENDnet competed in this category with five other top tier brands. Voting took place in real time, followed by a presentation to TRENDnet as the Diamond Award Smart Home-EMEA 2015 winner.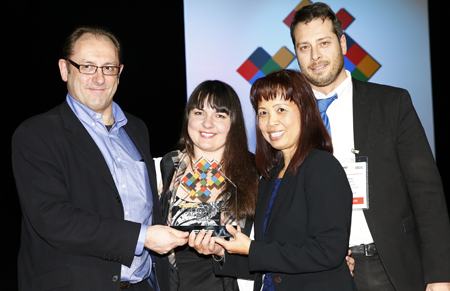 "The entire TRENDnet team is thrilled to be awarded the Diamond Award Smart Home Vendor of the Year," stated Stephanie Xian, TRENDnet international business development director. "Having our peers recognize TRENDnet's innovative Smart Home products says a lot about the solutions we are bringing to market."
"The number of connected smart devices in the home is expected to grow from 7 to 20 devices this decade alone." stated Pei Huang, TRENDnet CEO and president. "TRENDnet, as one of the original networking hardware brands, is highly focused on bringing Smart Home solutions to market which resonate with consumers. We are honored to be recognized as a key brand in the evolving Smart Home market."